Solar - Wind - Hydro - Biomass

From windmills to solar panels to bio-mass, REA Energy will accommodate your power source. Several members have already developed Cogeneration plants.
If you are in the exploratory stages of "Going Green", call us first to find out more information regarding the proper procedures.
You must contact REA before installing any type of generator because it needs to meet certain specifications before being connected to our system. This is for safety as well as legal reasons. Even if you are connecting a traditional propane or gasoline powered generator, you should contact us if it is going to be connected to your home's electrical system, and by extension into our lines. 
FOR EVERYONE'S SAFETY, PLEASE CONTACT REA BEFORE CONNECTING THESE SERVICES.
It is important that you or your contractor become familiar with our Requirements for Electric Service before starting your project.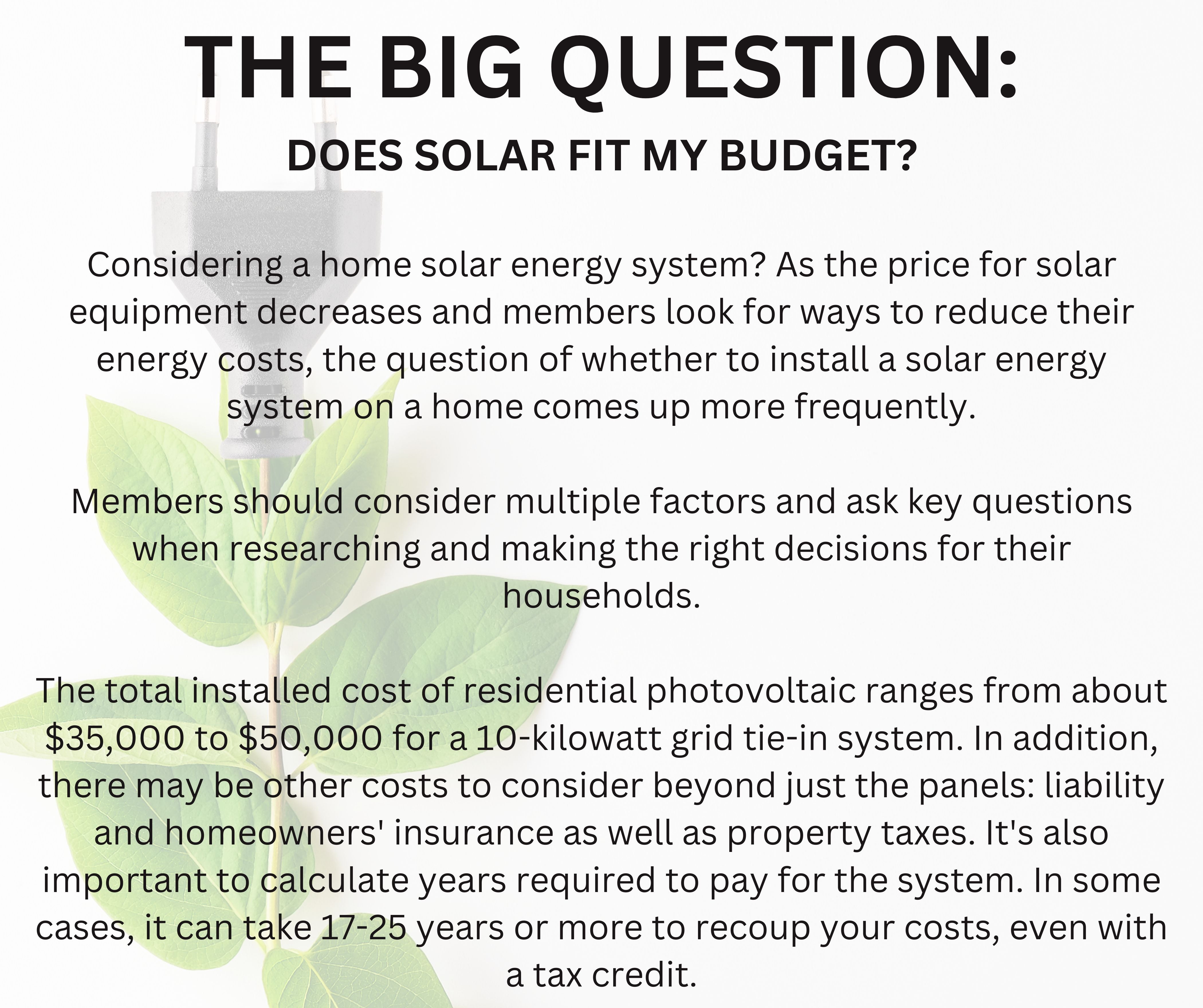 Download REA Energy's Distributed Generation Member Checklist
Helpful Links About Distributed Generation