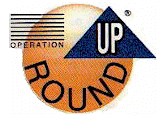 Operation Round-Up®
Your Generosity Could Make You $100 Richer!
In 1994, REA Energy Cooperative, Inc., implemented Operation Round Up® — a way for members to easily contribute to the cooperative's Members Sharing With Members Fund. The fund helps fellow members who have fallen on hard times and require assistance paying their electric bills.
By simply indicating on the space provided at the bottom of your monthly bill stub, you can round up your payment to the next whole dollar amount. For example, if your monthly bill is $75.46, you can round up and pay $76. The extra 54 cents goes directly to the Members Sharing With Members Fund. (None of your regular bill payment is applied to this fund.)  Members paying by ACH can have their payment automatically rounded up - ask us how!
These few pennies donated each month, an average of $6 annually per participating family, can make a big difference. Since 1989, the Members Sharing With Members Fund has been providing financial assistance of up to $100 to cooperative members facing an unexpected loss of income due to illness, family emergency, or other situation that limits their ability to pay their electric bills. To qualify for assistance, members are required to fill out an application and must have made on-time payments the prior three consecutive months to applying.
Since 1989, approximately $110,000 has been used to credit the electric bills of over 1,300 unfortunate members. These funds have greatly limited defaults, which helps REA Energy better serve all members. Of course, any amount of money can be contributed to the Members Sharing With Members Fund, if desired.
Those who participate in Operation Round Up® are automatically entered to win $100, with the drawing held at the REA Energy Annual Meetings. Best of all, for every month that you contribute, you will receive one chance to win!
Below are a few comments made by members helped by Operation Round Up®:

"It was great help to us during a difficult time...we appreciate it. Thanks again!"

The above describes how one member felt about the help they received from the Members Sharing With Members program.
Email reaenergy@reaenergy.com for more information.